Welcome
We will be at Oregon Flock and Fiber Festival in Canby September 24th and 25th. We will have roving, batts, felting fiber and finished yarn for sale and will be picking up fiber for processing. Look for our booth out on the lawn.
Mill Store now open. Our online store is now open. The store features our own line of custom yarn as well as other yarns we carry as well. We will be adding products on a regular basis to the store so check back often.
We are open Monday through Friday 8:30AM to 5:30PM by appointment only. This is a working farm, please call before you come out.
We now have the ability to put up your yarn on cones.
Columbia Custom Carding LLC is a fiber mill. We are located in Deer Island Oregon. We will process your raw fiber. We offer the following services for wool, alpaca, llama, angora and mohair fibers:
Scouring: Washing and drying of the fiber.
Tumbling: Removal of dirt and vegetable matter in our duster either prior to or after the scouring.
Picking/Opening: Opening of the fiber in our picker to allow for carding.
Carding: Straighten and align the fiber into a more organized form and gather into a sliver of roving.
Pin Drafting: Further straightening and further drafting of the slivers to prepare them for spinning.
Blending: Mixing of different colors or types of fibers to obtain different properties from the mixed fiber.
Spinning: Twisting of the parallel fibers into yarn.
We will turn your fiber into roving for you to hand spin or we can pin-draft the roving and spin it into yarn for you. We are happy to answer questions for you so feel free to contact us as necessary.
What could you do with some nice carded roving or pin drafted roving? Perhaps you could use some yarn or a custom blend of fibers for a special project. What ever your need; give us a call and we can discuss how Columbia Custom Carding LLC may help you.
Note: After careful considerations of our costs; we have had to adjust our pricing. Our new price list is effective September 20th 2015. Also as of November 1st, Columbia Custom Carding will no longer process Alpaca, LLama, Angora, or Mohair without adding at least 30% wool. We can supply the wool for blending if the customer does not have it.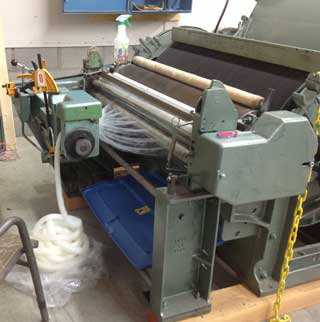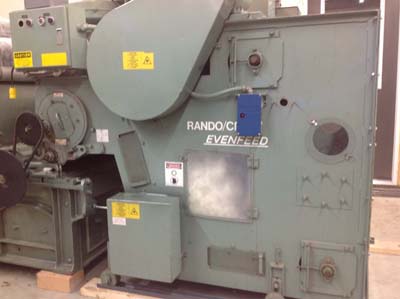 Columbia Custom Carding

LLC

31525 Canaan Rd

Deer Island, Oregon 97054

503-397-0172 (Mill/Store)

mitch@cccarding.com

Store Hours M-F 8:30-5:30 (mill, by appointment only)

Located near St Helens, Rainier, Longview, Scappoose, Portland and right across the river from Woodland, WA