Welcome
We will be at Fiber Market Day in Prineville Oregon on March 28th. We will have finished yarn and roving for sale as well as some knitting and crochet supplies. We will also be doing a fiber pick up for processing in our mill. Please let us know if you would like to drop off fiber for processing so that we can schedule enough transport space.
We can currently offer fairly short turn around times on roving. Contact us for more information.
Columbia Custom Carding LLC is a fiber mill. We are located in Deer Island Oregon. We will process your raw fiber. We offer the following services for wool, alpaca, llama, angora and mohair fibers:
Scouring: Washing and drying of the fiber.
Tumbling: Removal of dirt and vegetable matter in our duster either prior to or after the scouring.
Picking/Opening: Opening of the fiber in our picker to allow for carding.
Carding: Straighten and align the fiber into a more organized form and gather into a sliver of roving.
Pin Drafting: Further straightening and further drafting of the slivers to prepare them for spinning.
Blending: Mixing of different colors or types of fibers to obtain different properties from the mixed fiber.
Spinning: Twisting of the parallel fibers into yarn.
We will turn your fiber into roving for you to hand spin or we can pin-draft the roving and spin it into yarn for you. We are happy to answer questions for you so feel free to contact us as necessary.
What could you do with some nice carded roving or pin drafted roving? Perhaps you could use some alpaca yarn or a custom blend of fibers for a special project. What ever your need; give us a call and we can discuss how Columbia Custom Carding LLC may help you out.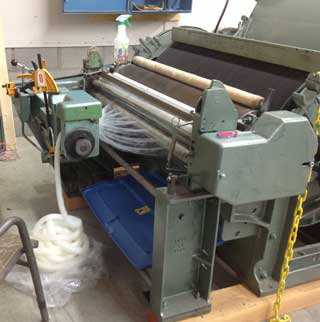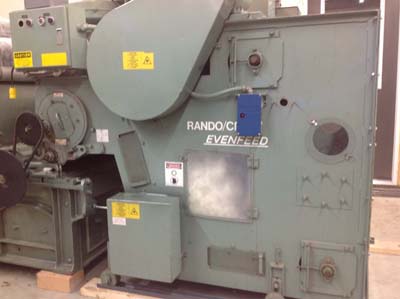 Columbia Custom Carding

LLC

31525 Canaan Rd

Deer Island, Oregon 97054

503-397-0172 (Mill)

503-366-1389 (House after hours please)

sales.columbiacc@gmail.com

Hours M-F 9-5:30 (mill)

House M-F 5:30PM-9PM

Sat. and Sun. 9AM-9PM(House line only)

Located near St Helens, Rainier, Longview, Scappoose, Portland and right across the river from Woodland, WA